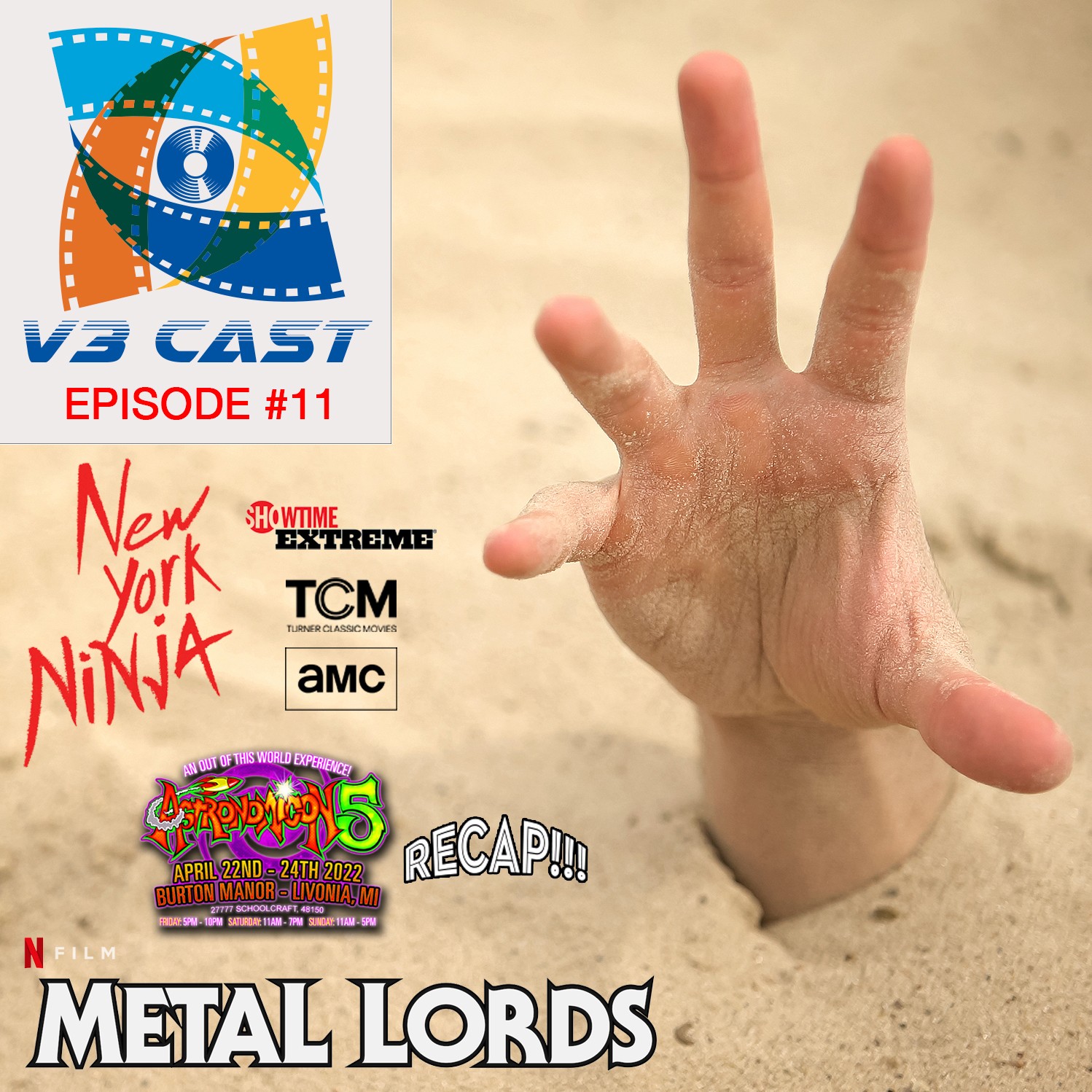 Voyag3r are back from Astronomicon and bring you the 11th episode of V3 Cast!
What Are You Drinking:
Bloody Mary

https://countrystore.tabasco.com/products/scorpion-sauce
Dreadnaught - 3 Floyds

https://www.3floyds.com/beer/dreadnaught-ipa/?age_verification=b8dfedb376
Cock & Bull Ginger Beer

https://hensley.com/project/cock-n-bull-ginger-beer/  
Recapping Astronomicon 5! Absolutely top notch pop culture fest! We had a great time and met a ton of new fans. Our friends Vinegar Syndrome / Pallbearer Press and Dirk Manning were there along with Rocket Ink Studios, John Marroquin and our new friends 9th Circle Designs. https://www.facebook.com/9thcircledesigns Did you go? What were some of your highlights? 
Voyag3r News:

Voyag3r will be at Motor City Nightmares (July 29-31) at Novi Detroit Sheraton. Selling and signing Voyag3r merchandise all weekend long. (Live Voyag3r concert at the Saturday night after-party) - Get tickets at https://www.motorcitynightmares.com
News of some New York Ninja streaming dates: Saturday, May 14, 2022 0n AMC & TCM (2am, EST) and Monday, June 20 on Showtime Extreme (2am EST)
Metal Lords

Very fun film that took us back to our high school years and trying to play the music we loved to listen to and trying to find other like minded people. Lots of funny moments and great character actors. Definitely worth a watch and they did their metal and rock homework.
Concerts
What is your favorite concert?

What was the loudest concert you've ever attended?

What was the strangest concert you've attended?
Let us know yours in the comments.
Official Website: https://voyag3r.com
Official Store: https://voyag3rstore.com